What's Happening at TOES...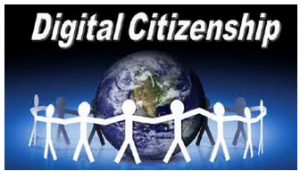 We are excited to announce that a Digital Citizenship/Information Literacy (DCIL) Canvas course has been published. It is designed to provide parents, educators, students, and community members resources and information to support positive participation in today's digital world. Digital citizenship refers to the new codes of conduct we all must adopt to be safe, responsible, and respectful participants in today's digitally connected culture. The course provides re-teaching modules for the Student Code of Conduct, Digital Toolkits for Parents and Schools, among many more resources for schools and families. To access, click on the image above!

Check out brave Mrs. Hoskins and Mr. Baldwin!

We made a little video to thank all of our wonderful volunteers. Enjoy!

Parents, From time to time, TOES school information is sent out via email to our parents. If you would like to receive or stop receiving informational emails from TOES, please contact dwagner@pasco.k12.fl.us. Thank you!

Look at this wonderful video featuring a day in the life of Trinity Oaks!

Watch this video to get a virtual tour of all that InSync has to offer. It's a great new resource for all subject areas!