What's Happening at TOES...

Please click on the link above to access classroom supply lists!

Click on the link above to learn how you can participate in our Summer Reading Challenge! We have challenged Chasco Elementary... the school that reads for the most minutes gets to give their Assistant Principal a crazy makeover!!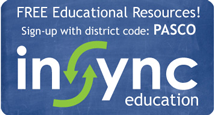 Pasco County Schools students can access Insync Education Online for homework help, test prep, and more! Click on the banner above to get started!

The principal of Gulfside Elementary is trying to raise money so they can provide meals each day for their kids during the upcoming holiday breaks – they served over 500 meals last winter break and over 300 last spring break. With the Thanksgiving holiday being one week this year, more hungry kids will need to […]