What's Happening at TOES...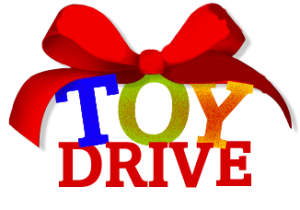 The Trinity Oaks Anti-Bully Squad is sponsoring the Student Council Annual Toy Drive. We are asking for donations of new, unopened, unwrapped toys for children from newborn to 6 years old. All toys collected will be delivered to the S.O.L.V.E. Organization in New Port Richey on November 11th by the Anti-Bully Squad as they tour the facility and learn more about what the organization does for our community. Toys will be collected from November 19th through December 10th. There will be drop boxes located at the Car Loop, PLACE, and in the Front of the School. Thank you for your support.

Check out brave Mrs. Hoskins and Mr. Baldwin!

We made a little video to thank all of our wonderful volunteers. Enjoy!

Parents, From time to time, TOES school information is sent out via email to our parents. If you would like to receive or stop receiving informational emails from TOES, please contact dwagner@pasco.k12.fl.us. Thank you!

Look at this wonderful video featuring a day in the life of Trinity Oaks!

Watch this video to get a virtual tour of all that InSync has to offer. It's a great new resource for all subject areas!