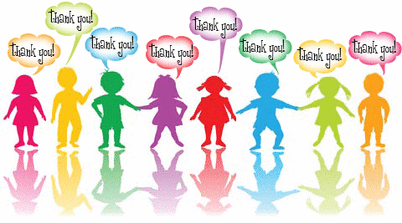 Thank you to our Trinity Oaks Elementary Business Partners and Sponsors!
Publix at Chelsea Place
*Mike's Jewelry
*Steven K. Jonas. P.A.
*The Borree Team LLC, Realtors
It's All About Me Salon
*Anclote Restoration
TCBY of Trinity
*J&S Rental Equipment
*Jason R. Carrier, FIC
Mmmm Delicious Cupcakes
Albert Orthodontics
*Jenny Davis, Pampered Chef
Trinity Chiropractic and Rehabilitation
US Building Construction
*Chic-fil-A
Johnny Brusco's New York Style Pizza
Cold Stone Creamery
*Ronna Hruska, Scentsy
Junque From the Trunque
Gulfside Hospice & Pasco Palliative Care
Ayo and Iken, PLC
Lane Glo Bowl
AstroSkate
Monster Mini Golf
Chili's
WOW Express
Five Guys Burgers and Fries
Zim Zari
Buffalo Wild Wings
The Law Offices of Lucas |Magazine, PLLC
Seig & Cole
Smiles By Graff Orthodontics
Susan Case, LMHC
Don's Dogs
Miss Priss Hair Bows
Sonny's BBQ
Pit Boss BBQ
Penguin Pretzel
Crazy Chameleon Studios
*Monica's Salsas
Georgia Cuthbert, Tastefully Simple
Katie Galletta, Jamberry Nails
*Dana and Jared Viens One Elite Cheer
I9 Sports
*John Buese, Realtor
*Bravo Fence
Bahama Buck's
Mathnasium
If you would like to become a Business Partner or a Carline Banner Sponsor, please complete the application and return to jcurie@pasco.k12.fl.us. 
Working with area businesses such as yours, Trinity Oaks Elementary School is able to continue providing our teachers with classroom support and supplies, the latest technology and resources, fun events for our students and families as well as continued improvements to our campus and support for all staff and departments. 
We offer many opportunities to our Business Partners, throughout the school year, to reach our families and the community.  The Business Partner agreement lists many of these opportunities and you may pick what works best for your business.
A few opportunities we offer: On a monthly basis, we invite our families to patronize local businesses. This provides families an opportunity to give back to the community and the business owners to make a donation to the school.  We have events that give business partners an opportunity to set up tables and display products and information.  We also invite local business owners to speak at the Great American Teach In during the month of November.  
Thank you for your support of Trinity Oaks Elementary School.  We look forward to working together for the betterment of the community!